Church Barn Bed & Breakfast accommodation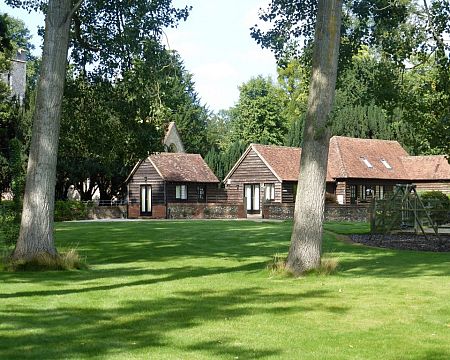 Church Barn Reviews

Frederique Knoet from the Netherlands
Family

We have been coming here for quiet a few years and we LOVE this Barn and the Village. Great hosts, dinner at the local pub, walks, going into Marlow - it always very relaxing and refreshing to stay here!

Would stay again

Recommend to a friend

Value for money
Facilities at Church Barn
Free Wi-Fi
Spacious Car Park
Church Barn Bed & Breakfast
Church Barn offers a private lounge, en suite with bath and powerful shower, fully fitted kitchen, and amazing views on to the Church.
Little Marlow Village has two excellent pubs both with gardens and serving food.
5 minutes drive away the thriving town of Marlow offers a wealth of shops, cafes, pubs and restaurants, including Tom Kerridge`s "Hand of Flowers".
The M4 and M40 are a short drive away, Heathrow 20 minutes, and London a 30 minute train ride.
Photos of Church Barn