Firs Cottage B&B Bed & Breakfast accommodation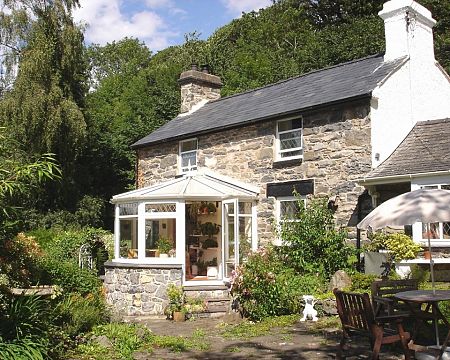 Firs Cottage B&B Reviews

Ben from Buckinghamshire
Couple in thirties
sightseeing
Firs Cottage, a nice old rustic building, really is a home from home. A small mountain stream runs through the well maintained, flower filled garden. We were made to feel very welcome. Mary was a fount of knowledge about the area and its tourist attractions and suggested some great places to visit for our last day. Firs Cottage is just outside the very picturesque town of Llanrwst which has a very interesting bridge and a few very nice eateries (such as the Meadowsweet hotel) and pubs. The full English breakfast included wonderful home-made bread with home-made jams. Our year-old baby spilt powdered milk on the bedroom carpet. Mary took this in her stride and hoovered up the mess without any sign of annoyance. We can say that Firs Cottage B&B is baby-friendly!

Would stay again

Recommend to a friend

Value for money
Availability at Firs Cottage B&B
Facilities at Firs Cottage B&B
Wifi, password is an easy one!
Room for 4 cars
Well behaved please!
Well controlled please!
Drying wet clothes.
Providing maps and help.
Special offer
To view special offers on BedPosts you'll need a guest account.
If you don't have one, it will only take a moment of your time to create one.
Firs Cottage B&B Bed & Breakfast
Firs Cottage B&B offers peace & tranquillity in a comfortable & historic family home. Woodland & pasture surround the cottage & its extensive beautiful garden. The beds are comfortable, our guests tell us that and they also like my home made jams, marmalade and traditionally home baked bread.Snowdon, the seaside, magnificent castles and gardens are all in easy reach. Books, maps & help with planning are all offered here and your damp clothes will be dried if our Welsh weather turns wet!
Photos of Firs Cottage B&B