| | |
| --- | --- |
| | |
| Category: | |
| Price per night: | To |
| Star rating: | |
| Disabled facilities: | |
| Off-street parking: | |
| Wi-Fi in rooms: | |
| Dogs welcome: | |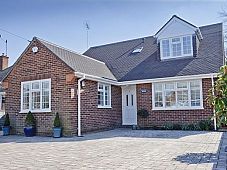 Kenton House bed and breakfast is situated in a quiet close in the centre of Marlow. Very convenient for the train station and Globe business park which are just a few minutes walk away. All rooms are en-suite and have a 32'' flat screen TV with Freeview and wireless Internet access. Off road parkin...
Read more
Website
Send email
01628 486536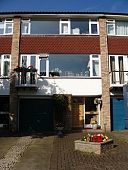 Rookery Court Bed and Breakfast is just a few minutes walk from Marlow High Street, River Thames towpath and the spectacular views over the river by the weir and the Compleat Angler Hotel. In addition to such convenience you'll receive a warm welcome, accommodation and service commensurate with our ...
Read more
Website
Send email
01628 486451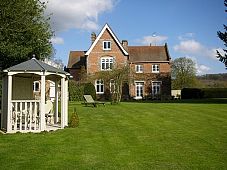 The Old Vicarage offers luxurious bed and breakfast accommodation in a delightful setting in the picturesque Berkshire village of Bisham and by the bank of a beautiful stretch of the River Thames. The village, between Marlow and Maidenhead, has easy access via A404(M) to M40 and M4 and thereon to Lo...
Read more
Website
Send email
01628 474795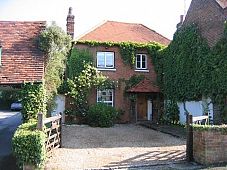 The Old Cottage bed and breakfast is an attractive period property situated in Bourne End, a short walk from the River Thames and approx.10 minutes' walk from the village centre and railway station. Marlow, Henley, Windsor and London are all within easy reach. Internet access and off street parking ...
Read more
Website
Send email
01628 521348 / 07796 938369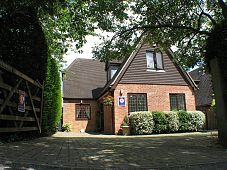 Swiss Cottage Bed and Breakfast enjoys the peace and tranquillity of the rural Marlow Bottom valley in beautiful Buckinghamshire Chilterns countryside, yet is just three minutes drive to town centre; even less to the Globe Business Park or Crowne Plaza Hotel....
Read more
Website
Send email
07752 032407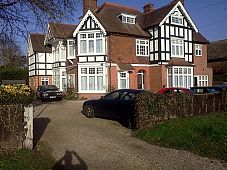 The Lawns Guest House, Maidenhead Berkshire, offers single, double and family rooms mostly en suite. Short walk to Maidenhead train station and the town centre; within easy reach of Slough, Bracknell and High Wycombe, Windsor & Legoland. London is 20 minutes by train. Heathrow is 20 minutes by car. ...
Read more
Website
Send email
01628 672846
Find more accommodation here

Visit Maidenhead Berkshire and the surrounding villages and stay in bed and breakfast, hotel or holiday apartment accommodation provided by BedPosts members.
Maidenhead in Berkshire sits on the River Thames. Although the word "maidenhead" means "virginity", the town's name derives from the Old English "Mayden hythe", meaning "maidens' landing place". Maidenhead is a large "dormitory" suburb of London and busy residential town, but is a good centre for exploring the nearby countryside and it is a popular boating centre. The 18th century balustraded road bridge and Brunel's railway bridge, with its long brickwork spans and resounding echoes, are among the finest bridges on the river. Boulter's Lock, just upstream, has been a famous riverside spot since Edwardian days, Ray Mill Island is a public garden. Two miles upstream, beyond Boulter's Lock, the famous house of Cliveden stands high above the river on the Buckinghamshire bank. Norden Farm Centre for the Arts has a variety of films, exhibitions and workshops. Nearby Dorney Court, built in 1440, is open to the public.
Nearby towns
Nearby villages
Altmore
Applehouse Hill
Bigfrith
Bisham
Boyn Hill
Bray
Bray Wick
Burchett's Green
Cold Harbour
Cookham Dean
Cookham Rise
Cox Green
Dorney Reach
Fishery
Furze Platt
Hawks Hill
Highway
Holloway
Holyport
Hurley
Hurley Bottom
Lake End
Lent Rise
Littlefield Green
Littlewick Green
Maidenhead Court
Moneyrow Green
North Town
Paley Street
Pinkneys Green
Stubbings
Stud Green
Taplow
Temple
Tittle Row
Touchen-end
White Waltham
Widmoor
Woodlands Park
Woolley Green
Information for visitors to Maidenhead seeking B&B, hotel or self-catering cottage accommodation; and for accommodation-providers new to this site:
If you seek accommodation near Maidenhead in Berkshire you have come to the website of a "club" of providers who offer affordable quality accommodation around UK in hotels, bed and breakfasts, guesthouses, inns, and restaurants plus self-catering cottages and apartments .
Click the tab above marked "accommodation", browse the adverts, check availability, click read more to view the establishment's brochure page and book up by phone, email or online as offered.
You'll find advertised:
Maidenhead bed and breakfasts
Maidenhead guesthouses
Maidenhead holiday apartments accommodation
Maidenhead accommodation
Maidenhead self catering
Maidenhead hotels
Maidenhead cottages
Maidenhead lodges
Maidenhead luxury bed and breakfast
Maidenhead cheap hotel deal
Maidenhead farm cottages
Maidenhead inn
If you are an accommodation-provider you could be advertising your property for free on this page whilst at the same time enjoying considerable other benefits described here: http://www.bedposts.uk/