| | |
| --- | --- |
| | |
| Category: | |
| Price per night: | To |
| Star rating: | |
| Disabled facilities: | |
| Off-street parking: | |
| Wi-Fi in rooms: | |
| Dogs welcome: | |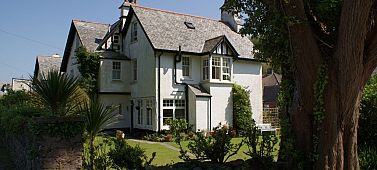 Exmoor guest house set in a quiet location on the edge of Lynton. Easy access to the dramatic coast path and Valley of Rocks. Pubs and restaurants a just a few minutes stroll away!...
Read more
Website
Send email
01598 752523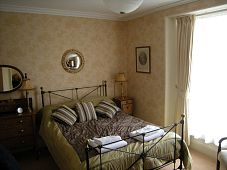 St Vincent House is a lovely grade II listed Georgian house built in 1834. It is named after the battle which took place at Cape St. Vincent, off the coast of Portugal and the bedrooms are named after ships which took part in the battle. The house retains many of its original features, fireplaces an...
Read more
Website
Send email
01598 752720
Find more accommodation here

Visit Lynton Devon and the surrounding villages and stay in bed breakfast, hotel or vacation rental accommodation provided by BedPosts members.
Lynton is a town in Devon positioned above the village of Lynmouth at the top of a gorge. The two villages are connected by a cliff railway.
Nearby towns
Nearby villages
Barbrook
Bodley
Bridge Ball
Cheriton
Countisbury
Dean
East Ilkerton
Kemacott
Killington
Lynbridge
Martinhoe
Martinhoe Cross
Rockford
West Ilkerton
West Lyn
Wilsham
Woody Bay
Information for visitors to Lynton seeking B&B, hotel or self-catering cottage accommodation; and for accommodation-providers new to this site:
If you seek accommodation near Lynton in Devon you have come to the website of a "club" of providers who offer affordable quality accommodation around UK in hotels, bed and breakfasts, guesthouses, inns, and restaurants plus self-catering cottages and apartments .
Click the tab above marked "accommodation", browse the adverts, check availability, click read more to view the establishment's brochure page and book up by phone, email or online as offered.
You'll find advertised:
Lynton bed and breakfasts
Lynton guesthouses
Lynton holiday apartments accommodation
Lynton accommodation
Lynton self catering
Lynton hotels
Lynton cottages
Lynton lodges
Lynton bed n breakfast
Lynton hotels deals
Lynton self catering holidays
Lynton inns
If you are an accommodation-provider you could be advertising your property for free on this page whilst at the same time enjoying considerable other benefits described here: http://www.bedposts.uk/