Brymbo Bed & Breakfast accommodation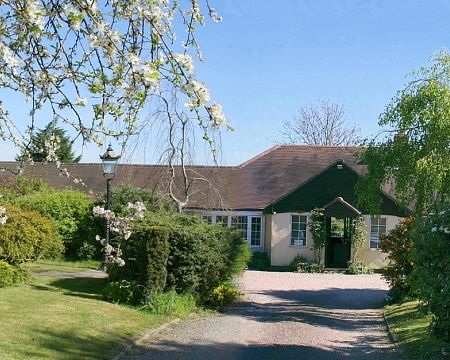 Brymbo Reviews

Eunice from USA
Female guest in eighties
sightseeing
Superb attention to every detail. We were helped with ongoing accomodations, local transportation and wonderful breakfasts. What sincere and lovely owners! The room and home could not have been better, either.

Would stay again

Recommend to a friend

Value for money

Burtons from Midhurst, West Sussex
Couple in sixties
visiting friends
Gené and Barry - Thank you so much for a lovely stay with you at your B & B. You looked after us so well and were the perfect hosts. The food was excellent, and your hospitality was second to none. Information you gave us about the local area and events being held plus the huge selection of small guides and leaflets in your library expanded our knowledge of the district very comprehensively. Anybody staying with you should realise they have found a gem

Would stay again

Recommend to a friend

Value for money
Facilities at Brymbo
Internet: Free WiFi. Free use of Computer for Guests.
Disabled Access: All Ground floor accommodation
Meals: Recommendations for local pubs/restaurants, with sample menus and special offers.
Car Parking: 5 spaces in garden
Children: Discount for children under 11
Dogs welcome by arrangement
Tea/Coffee tray
Hairdrier
Masses of local Information
Maps & Guidebooks to borrow
Sample Menus for Local Pubs etc.
Special offer
To view special offers on BedPosts you'll need a guest account.
If you don't have one, it will only take a moment of your time to create one.
Brymbo Bed & Breakfast
We offer a warm welcome to our 4 star, traditional bed and breakfast accommodation and informal, friendly atmosphere, near Chipping Campden. Set in a large garden with the tranquil surroundings of beautiful Cotswold countryside, close to Stratford upon Avon and Broadway, and within easy reach of Oxford and Cheltenham.
Photos of Brymbo