Bowers Hill Farm Bed & Breakfast accommodation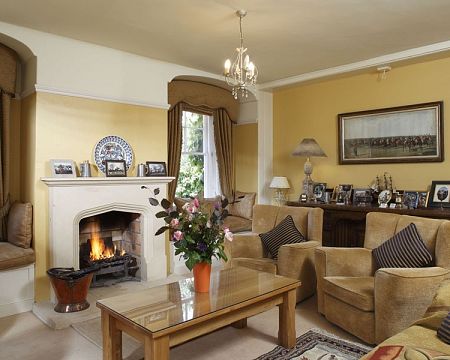 Bowers Hill Farm Reviews

Christopher and Vreni from UK
Couple in seventies
on holiday
Our stay at Bowers Hill Farm was comfortable and very enjoyable, and the breakfasts were just perfect.

Would stay again

Recommend to a friend

Value for money
Availability at Bowers Hill Farm
Facilities at Bowers Hill Farm
Free wi-fi in all rooms &
Recommendations for local pubs - can do snacks occasionally
Room for 6/7 cars, also hidden carpark for trailers, valuables
Tea and coffee in all rooms, hair-dryer, maps,
Bowers Hill Farm Bed & Breakfast
Beautiful Cotswold bed and breakfast location within a Georgian farmhouse surrounded by fantastic views in every direction - the Cotswolds, Bredon Hill and in the distance the Malverns! Relish the peace on our small working farm with historic interest - medieval fields, old gas lamps, and lovely antiques set alongside high quality modern comforts.
Enjoy a fabulous breakfast to rave about:

"Home cooked on our Aga enjoy those fresh, eggs still warm from our own chickens, home-made preserves with fruit from our traditional orchards and hedgerows - just fruit and sugar, nothing added, together with sun ripened tomatoes from the greenhouse not forgetting delicious bacon and sausages. Awake to the smell of freshly baked bread - with flour used from local mills and an array of fruits - home grown pink rhubarb or winter fruit salad with apricots, pears and peaches. But the scrummiest of all - porridge to a secret recipe so smooth and creamy you'll be asking for seconds!"

Many times our guests have said how they hadn't any room for lunch after enjoying one of our breakfasts! And so many eating nothing until their evening meal, what fabulous value for money!!!

Friendly hosts committed to excellent service and with a superior local knowledge to ensure your stay with us is everything you wished for in exploring the Cotswolds & surrounding villages.

Photos of Bowers Hill Farm